Sunburned Hand of the Man - A
Posted 27/10/09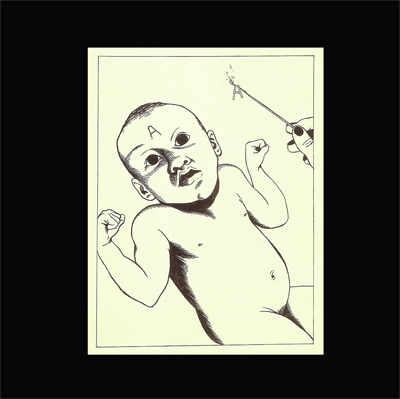 I have produced a new album by Sunburned Hand of the Man called "A" that is about to be released on Ecstatic Peace. They have put together a beautiful vinyl package with artwork by Raymond Pettibon and it comes with a poster and a digital download. The tracklist is:
1. The Return Of A & C
2. Now Lift The Outer Finger (For Newcastle)
3. Loft At Sea
4. A Red Rag To A Bull
5. Apollo Wind
6. The Books Of Ability
7. Anger Icon
8. A Sticky Wicket
9. Action Figure
10. Radish Vs. Beet
11. Alpha, Beta, Adam
The music was recorded in a studio in the woods in Vermont during the summer of 2008 and then I worked on edits of the recordings back home in London.
Tagged in: Production |