Sing
Posted 02/04/10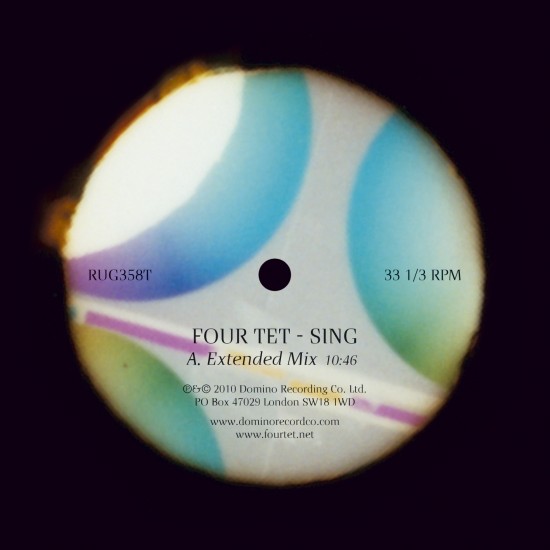 The new Four Tet single "Sing" is out now on 12" vinyl and download. There are two 12"s. One with an extended version and a Floating Points remix and another with remixes from Mosca and Hardhouse Banton. Here is the Mosca remix for you to check out:
Sing (Mosca remix) by Four Tet
Check your local record shop to get hold of this vinyl.
Tagged in: Four Tet |